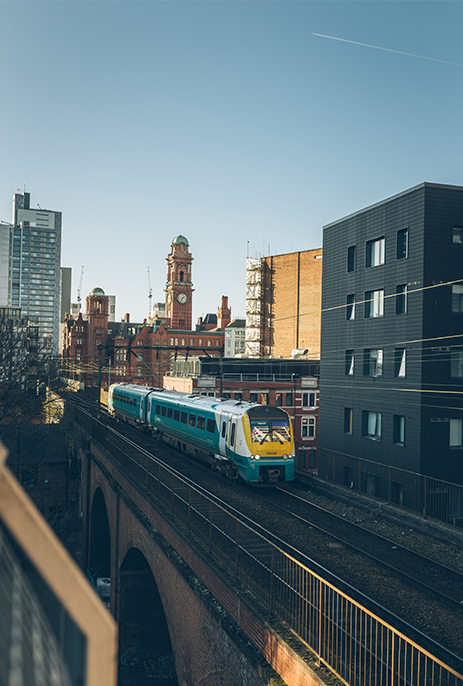 About Us
Finding a reputable, experienced lawyer who will take a straightforward approach to resolving the legal issue you are facing is important.
At Bootes, we recognise the importance of having someone on your side.
Established in 1854, Bootes has a superb and long-standing reputation as a quality firm for civil and commercial law. We are well known for our legal abilities and for being knowledgeable and solution-focused. We work to deliver quality, timely legal services and maintain a successful track record in helping clients.
A Commercial Approach To Resolving Issues.

Simply put, we consider all factors when representing you because we understand your commercial position. We are proactive, driven and focused in achieving the right results.

Innovative Solutions, Straightforward Advice.

We treat you how we would want to be treated and take a no-nonsense approach when resolving complex legal matters. You can depend on us for straightforward advice without unnecessary jargon and a common sense assessment of outcomes. Our lawyers are easy to communicate with, friendly and will fight your corner with determination.
Areas of Service
The team at Bootes has a broad range of skills and abilities, and for each case and transaction we hone in on the most important legal issues at hand to address them directly.
Please contact Bootes on 0161 832 7888 to arrange a free no obligation discussion. Alternatively, please contact our team at info@bootes.co.uk.
We are commercial lawyers who specialise in four niche categories:
Why choose us?
Experienced and expert solicitors ready to help you.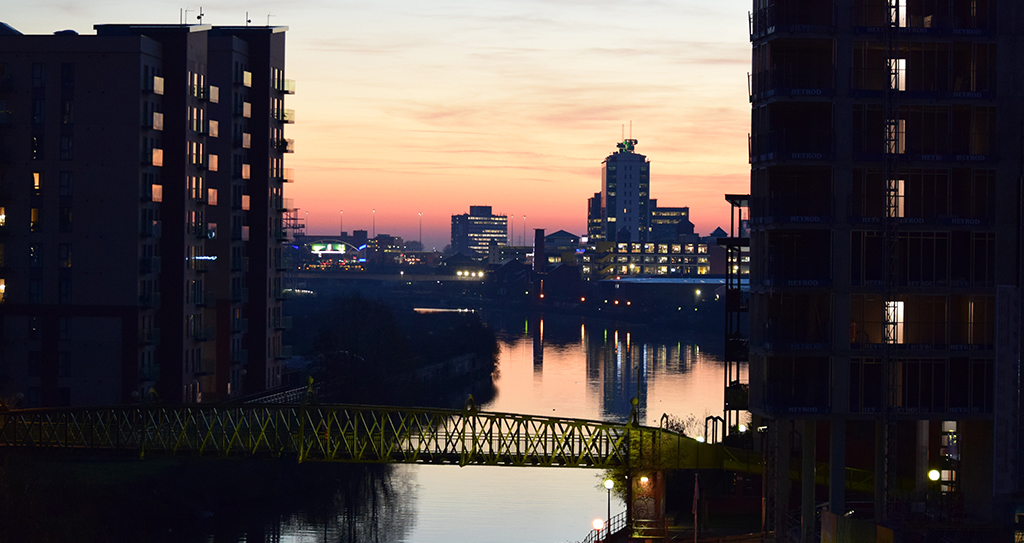 When faced with a legal issue that you want resolved quickly, you want to feel confident in knowing that you have chosen the right solicitor to handle your legal matter. Our team is highly experienced and committed to providing quality legal services that are tailored to meet our clients' needs.
We are focused on providing speedy services and achieving results within our niche fields. When undertaking a matter, we consider the objectives of the client and relating circumstances in order to use our creativity in developing and putting into practice the appropriate legal strategies. Our solicitors will be discreet in working on your matter and provide the guidance and support you are seeking.
Our Legal Team
Our ethos is to provide our clients with the right person for the job. Each member of our legal team has been specifically trained within our niche areas to ensure that you receive the first-rate service and advice you deserve.
Eugene Esterkin
×
Eugene Esterkin C.E.O. qualified as a solicitor in 1983 and in 1986 ventured out on his own as a sole practitioner. In 1989 he merged his small but successful practice with Boote Edgar & Co to form Boote Edgar Esterkin. Eugene has specialised in all aspects of mortgage and finance company based work since 1983, both contentious and non-contentious acting for many finance companies and financial institutions. In addition he had a varied practice in commercial litigation. He is a founder director of the Association of Short Term Lenders.
CEO/Director
Gary Lederberg
×
Qualified as a solicitor in 1996 following being awarded the Stephen Heelis and Sweet & Maxwell Law Prizes. Gary heads Bootes' Litigation Department, specialising in finance and property litigation (including professional negligence). Gary has undertaken trials, injunctions, search & seizure hearings (TGS v The Bug.Com), costs applications and Court of Appeal cases. Gary's clients have included financial institutions (mainstream and non-mainstream), public limited companies and government departments. Gary is a devoted commercial litigator. Gary considers that the key to being a good commercial litigator is having the ability to maintain commercial awareness at all times.
Director
James Green
×
James qualified as a solicitor in 2004 spending the first part of his career in London before re-locating to the North West in 2008. James heads Bootes' Property Department, specialising in commercial property and mortgage finance with a background in residential conveyancing. James has worked in property for over 15 years and has amassed a wealth of experience in different areas working with a range of clients from individuals to SMEs to multi-million pound corporations, including a major high street bank and one of the largest drinks retailers in the world.
Director
Susan Kemball
×
Susan qualified as a solicitor at the firm in 2000 and over the last 20 years has gained a wide range of experience in property transactions, mortgage finance and regulation, and employment disputes, with particular emphasis on finance and property related litigation. Susan's track record for the firm's clients is excellent including success at the Court of Appeal and other forums (including the Financial Ombudsman Service and HM Land Registry). Susan is the primary contact for a number of the firm's financial institution clients assisting in court related matters.
Director
Simon Barnett
×
Qualified as a solicitor in 1996. Simon spent the early part of his career as a criminal lawyer. Simon moved into the city centre & civil law in 1998 and since then has developed an enviable reputation as a commercial dispute resolution lawyer. Simon has acted for a number of large property companies in connection with complex lease disputes including matters relating to break-clauses; dilapidations and Section 25 proceedings. Clients of the firm often consult Simon during the early stages of a matter with a view to avoiding the escalation of an issue and achieving a commercial resolution.
Director
Michelle Platt
×
Michelle has worked for Bootes for over 20 years and deals with a broad range of commercial litigation matters. Michelle specialises in mortgage enforcement related matters in both the regulated and unregulated finance sectors to include residential and commercial properties. Michelle also attends at Court on a regular basis dealing with requests from Courts outside of the United Kingdom jurisdiction.
Associate
Rhiannon Cottam
×
Rhiannon joined Bootes as a law graduate from Manchester Metropolitan University in October 2018. Having shown great work ethic during the initial years with the practice Rhiannon was given a training contract. Rhiannon works as a fee-earner in the Bootes' Property Department. On a day-to-day basis, Rhiannon undertakes a mix of property finance work, acting for a UK Finance registered mortgage lender in relation to residential and commercial property bridging finance and development loan finance. Rhiannon also acts for one of the largest non-mainstream lenders in the United Kingdom in connection with sale property transactions (including dealing with the complexities of staircasing provisions).
Trainee Solicitor
Bethannie Byrne
×
Beth joined the firm in May 2019 as a graduate with a First Class Honours Degree in LLB Law from Leeds Beckett University. Beth assists with both the firm's litigation work (mortgage enforcement-related matters in the Regulated and Unregulated finance sectors on residential and commercial properties), and is also involved in the firm's commercial property and mortgage finance work.
Legal Assistant
Get In Touch Now
Our experienced solicitors are just a phone call or email away, ready to meet your legal needs
Dispute Resolution
Commercial disputes divert attention from your business, potentially threatening your daily operations and profitability. At Bootes, we have a strong background in commercial dispute resolution and always work diligently to assist you in reaching a favourable outcome.
We have a long-standing reputation and have been representing commercial and business clients in Manchester for more than 150 years. Our clients include entrepreneurs, high net-worth individuals, corporations, SME businesses, financial institutions and private equity capital providers.
We have considerable experience in commercial law and a successful track record in working with business owners and professionals. Our firm has been successful in handling several Court of Appeal cases.
Commercial Disputes: Achieving Swift Resolutions.
Our Manchester dispute resolution lawyers have experience with the following matters:
Breaches of contract
Injunctions (including breach of restrictive covenant actions)
Property disputes (including boundary claims)
Professional negligence matters (including claims against solicitors relating to leasehold issues)
Fraud claims
Search and seizure orders
Shareholder and director disputes
Probate disputes including inheritance act dependant actions
Lease disputes including dilapidation claims
Acting for employers in connection with employment related matters – details of our prices and service information can be found here.
Acting for individuals in connection with employment related matters including unfair and wrongful dismissal – details of our prices and service information can be found here.
Comprehensive Legal Representation
At Bootes, we do not focus on the dispute alone, we examine your business as a whole so that we can develop the best possible legal approach. Understanding your business and its goals helps us to be pragmatic and direct in applying legal solutions.
We will provide you with absolute transparency in connection with the level of fees and may undertake no win-no fee cases if appropriate.
Negotiators and Litigators - Lawyers for Commercial Disputes.
Whilst we are experienced litigators, we understand that litigation is costly and can be time-consuming for you. Our goal is to effectively negotiate on your behalf so that an acceptable resolution can be found without long drawn out court proceedings. Of course, should it become necessary to go to court, you will not find better litigators in your corner.
Finance Litigation
Our dispute resolution and property finance teams bring together specialist expertise from within the finance legal market that is second to none. We have built up excellent relationships with and act for numerous financial institutions to include mainstream banks, secured loan providers and short-term finance houses. We have specialist knowledge in connection with finance & mortgage regulation (MCOB, MCD & CONC) and act for lenders who provide both regulated and unregulated products to their customers. We are perfectly placed to advise you on treating customers fairly whilst also ensuring that we achieve results you require.
We offer a wide range of services, to include:
Acting for lenders in the enforcement of loans and mortgage security, including issuing default notices, MCOB notices, issuing possession proceedings, issuing warrants for possession, applying for warrants of restitution and arranging to take possession of real property
Mis-selling and payment protection insurance claims
Interest rate swap claims
Unfair relationship claims
Undue influence claims
Bringing claims against third parties for professional negligence (to include valuers, architects, monitoring surveyors, solicitors & barristers)
Resolving property disputes (to include issues concerning rights of way, planning conditons and ownership of property)
Secret and half-secret commission claims
Assisting with complaints and investigations through the Financial Ombudsman Service (FOS)
We also advise in connection with non-contentious finance related issues, adopting a preventative approach.
Our services can be provided within a service level agreement providing for certainty and transparency.
Property Finance
Our niche property finance team includes specialists from within the bridging and development finance sector to offer experience and expertise that is unrivalled.
We act for financial institutions, including mainstream banks, secured loan providers and short-term bridging & development finance providers.
We deal with all types of lending including:
Mortgage loans regulated by the Financial Conduct Authority and governed by The Mortgages and Home Finance: Conduct of Business Sourcebook (MCOB)
Consumer Credit loans regulated by the Financial Conduct Authority and governed by the Consumer Credit Sourcebook (CONC) and the Consumer Credit Act
Loans exempted as for investment purposes, including buy to let loans
Corporate and non-corporate loans, including to companies, LLPs, partnerships and trusts.
Our work for mortgage lenders includes:
Drafting loan, security and guarantee documentation
Assistance in the creation of management systems for lenders to incorporate regulatory and legal compliance, both at the inception of the loan and enforcement of the loan
Assistance in the creation and drafting of tariffs of charges to ensure that all fees and charges are transparent and represent a genuine pre-estimate of the likely cost involved
On-going assistance with regulatory and legal changes
Acting for lenders in making loan facilities, further advances, stage drawdowns, capital reductions and redemptions
Acting for lenders in the sale and disposal of real property
Acting for mortgagees in possession, receivers and administrators offering site-specific solutions to facilitate effective disposals to include setting up management companies, drafting template leases, preparing management packs, assistance with planning applications & planning conditions, and negotiating and finalising documentation with third parties such as deeds of easement and wayleave agreements
Section 106 agreements and unilateral undertakings
Deeds of priority / subordination
Our property finance team delivers expert advice in a professional and cost-effective manner. Our services can be delivered within a service level agreement providing fixed fees for certainty and transparency.
Our property finance team works closely with our dispute resolution team to offer a complete service.
Property
With a wealth of experience in acting for sellers and buyers, landlords and tenants, our specialist property team has the understanding, knowledge and know-how to help you navigate the hurdles and pitfalls of any transaction.
We advise on all aspects of property including:
Selling and buying commercial premises, including office space, warehouses and industrial units, factory premises, shops, pubs and restaurants
Property development and property finance
Advising landlords and tenants on existing leases
Negotiating new leases, tenancies at will and licences to occupy, including agreements for leases and subleases
Licences for alterations
Negotiating and drafting deeds of rectification and deeds of variation of existing leases
Lease renewals, both within and outside of the framework of the Landlord & Tenant Act 1954
Forfeiture, surrenders, and lease terminations (including dilapidations considerations)
Site assembly, set-up, disposals and plot sales for residential, commercial and mixed-use schemes
Acting for mortgagees in possession, receivers and administrators offering site specific solutions to facilitate effective disposals
Acting for high-net-worth individuals in the acquisition and disposal of high value residential property
Lands Tribunal applications
Overage agreements
Residential conveyancing
Lost title deeds, reconstitution of title and adverse possession
Our expert property team has broad experience and delivers expert advice in a personal way to help you achieve your goals in the most cost-effective way possible.
Our property team works closely with our expert dispute resolution litigators who can advise on and assist with any contentious issues.
Details of our prices and service information for residential conveyancing can be found here. We offer fixed fees for attending to commercial property related matters as we understand the requirement for certainty.